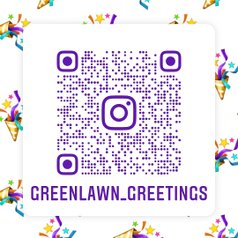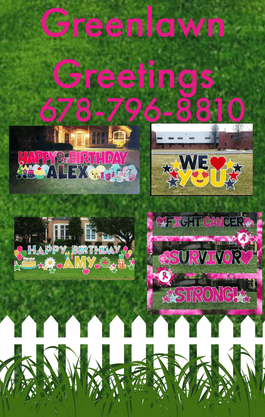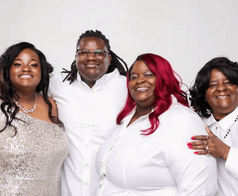 Greenlawn Greetings is a lawn greeting company based in Douglasville, GA. Lawn greetings are a great way to show your love and appreciation! They have gained in popularity since the pandemic began, because they add beauty and fun to your lawn for outdoor celebrations and drive by parades. We are a family-owned company that enjoys bringing smiles and happiness to our community. We service residential and commercial clients.
Reservation Agreement
1. Payments are required when placing an order.
2. Delivery is free within the service area, however, certain zip codes incur an additional fee
3. You will be invoiced for missing or damaged Yard Cards.
4. For our safety, please make sure someone at the delivery location is aware Greenlawn Greetings will be on property.
5. If you have a lawn crew coming, please arrange for them to come BEFORE Greenlawn Greetings delivers and displays your order.
6. Make sure all pets are safely in the home and not able to cause a disturbance during delivery.
7. Please close blinds and limit barking dogs to ensure a surprise delivery.
8. Turn off any sprinkler systems for the evening.
9. Deliveries usually occur in the evening, as early as 7:00pm and possibly after midnight.
10. We can not deliver during turbulent weather. If weather becomes an issue we will contact you to make other delivery arrangements. Greenlawn Greeting cards can not be displayed when ground is frozen.
11. We reserve the right to photograph your yard card and use it for marketing or any other purposes.
12. All yard card setups include an advertising for Greenlawn Greetings. This may NOT be removed.
13. For the safety of everyone, do NOT allow children to play on or around the display. The display will NOT support the weight of a child or adult leaning, sitting, or playing around the display.
14. Do NOT remove the display greeting.
15. Do NOT throw away the Greenlawn Greeting yard display or place in another area.
16. Do NOT attach balloons to any part of the display.
17. Refunds are given only before the Yard Cards are delivered and displayed. Only a 50% Refund is given if client contacts Greenlawn Greetings within 24 hours of display date.
18. No Refunds for denied access to a property.
19. No Refunds for circumstances that prevent us from setting up the display upon arrival.
20. Greenlawn Greetings reserves the right to politely decline orders that are political, controversial, disrespectful or that do not fit a celebratory nature of our business.
21. Please do not move, play or mow around the display. You are liable and will be invoice for any damage to the display greetings.

[ ] I have read and agree to the reservation agreement above.